Refurbished Wall Bed Stock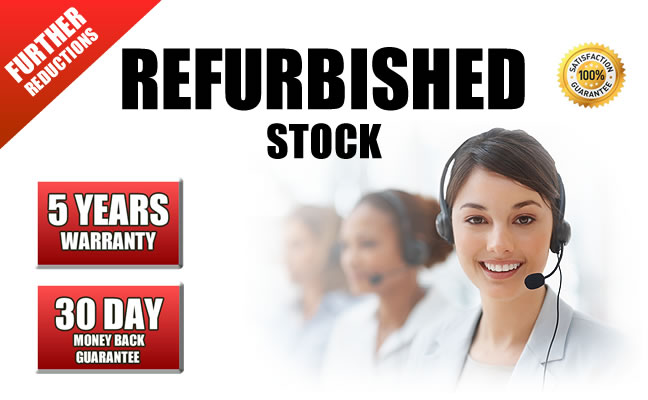 For further reductions on our massively discounted and value for money beds take a look at our refurbished stock, if you are on a tight budget and are not very fussy about minor imperfections look no further.
Our refurbished stock is stock that has been slightly marked or scratched during transportation. All our refurbished stock is in perfect working order, comes with our usual 5 year warranty and is also backed by our 30 days money back guarantee.
Clearance Stock - Click below to add to your basket
Cabinets
Classic Wallbeds
1 x Classic Vertical Single 3ft x 6ft3in (90cm x 190cm) Wall Bed- WAS £389.00 - Clearance Price £319.00
3ft x 6ft3in (90cm x 190cm) total surface area/li>
41cm - depth when folded up against your wall
205cm - total height folded up against the wall
218cm - projection from wall when folded down
102cm - frame width against wall
Maximum mattress depth: 30cm
1 x Classic Vertical Small Double 4ft x 6ft 3in (120cm x 190cm) Wall Bed- WAS £419.00 - Clearance Price £349.00
4ft x 6ft 3in (120cm x 190cm) total surface area
41cm - depth when folded up against your wall
205cm - total height folded up against the wall
218cm - projection from wall when folded down
132cm - frame width against wall
Maximum mattress depth: 30cm
1 x Classic Vertical Double 4ft6 x 6ft3 (135cm x 190cm) Wall Bed- WAS £449.00 - Clearance Price £399.00
4ft6 x 6ft3 ( 135cm x 190cm ) total surface area
41cm - depth when folded up against your wall
205cm - total height folded up against the wall
218cm - projection from wall when folded down
147cm - frame width against wall
Maximum mattress depth: 30cm
1x Classic Horizontal 90cm x 200cm wall bed- WAS £389.00 - Clearance Price £319.00
200cm x 90cm total surface area
41cm - depth when folded up against your wall
102cm - total height folded up against the wall
118cm - projection from wall when folded down
212cm - frame width against wall
Maximum mattress depth: 30cm
1 x Classic Horizontal 160cm x 200cm wall bed- WAS £499.00 - Clearance Price £399.00
200cm x 160cm total surface area
41cm - depth when folded up against your wall
172cm - total height folded up against the wall
188cm - projection from wall when folded down
212cm - frame width against wall
Maximum mattress depth: 30cms
Package size 160cm x 45cm x 15cm
1x Vertical King Size Wall Bed - WAS £499 - Clearance Price £449
5ft x 6ft 6in - (150cmx200cm) total surface area
41 cm from wall in folded up position
215cm total height folded against the wall: 212cm
226cm projection from wall when folded down: 228cm
162cm total folding frame width : 162cm
Maximum depth of mattress: 30cm
1x Horizontal Single Wall Bed - WAS £389 - Clearance Price £299
3ft x 6ft 3in (90cmx190cm)
41 cm from wall in folded up position
105cm total height folded against the wall: 102cm
117cm projection from wall when folded down: 118cm
200cm total folding frame width : 202cm
Maximum depth of mattress: 30cm
1x Horizontal Small Double Wall Bed - WAS £419 - Clearance Price £349
4ft x 6ft 3in (120cm x 190cm)
41 cm from wall in folded up position
134 cm total height folded against the wall
146 cmprojection from wall when folded down
200cmtotal folding frame width
Maximum depth of mattress 30cm
1x Horizontal Double Wall Bed - WAS £449 - Clearance Price £379
4ft 6in x 6ft 3in (135cm x 190cm)
41 cm from wall in folded up position
147cm total height folded against the wall: 147cm
163 cm projection from wall when folded down: 163cm
202cm total folding frame width : 202cm
Maximum depth of mattress 30cm
1x European 160 x 200 Wall Bed - WAS £499 - Clearance Price £399
160cm x 200cm total surface area
41cm - depth when folded up against your wall
212cm - total height folded up against the wall
228cm - projection from wall when folded down
172cm - frame width against wall
Maximum mattress depth: 30cms
Studio Wall Beds
1x Horizontal 120x190 Studio Wall Bed - WAS £649.00 - Clearance Price £449.00
6ft 3in x 4ft - 120cm x 190cm total surface area
41cm - depth when folded up against your wall
132cm - total height folded up against the wall
148cm - projection from wall when folded down
202cm - frame width against wall
Maximum mattress depth: 30 cms
1x 200cm x 90cm Horizontal Studio Bed - WAS £599.00 - Clearance Price £399.00
200cm x 90cm total surface area
41cm - depth when folded up against your wall
105cm - total height folded up against the wall
121cm - projection from wall when folded down
212cm - frame width against wall
Maximum mattress depth: 30 cms
1x 120cm x 200cm Vertical Studio Bed - WAS £599.00 - Clearance Price £399.00
120cm x 200cm total surface area
41cm - depth when folded up against your wall
217cm - total height folded up against the wall
231cm - projection from wall when folded down
132cm - frame width against wall
Maximum mattress depth: 30 cms
1x 200cm x 120cm Horizontal Studio Bed - WAS £599.00 - Clearance Price £399.00
200cm x 120cm total surface area
41cm - depth when folded up against your wall
135cm - total height folded up against the wall
151cm - projection from wall when folded down
212cm - frame width against wall
Maximum mattress depth: 30 cms
1x 150cm x 200cm Horizontal Studio Bed - WAS £799.00 - Clearance Price £399.00
150cm x 200cm total surface area
41cm - depth when folded up against your wall
165cm - total height folded up against the wall
181cm - projection from wall when folded down
212cm - frame width against wall
Maximum mattress depth: 30 cms
Please note, package size 200cm x 150cm x 5cm, it can't be dismantled
1x 190cm x 140cm Horizontal Studio Bed - WAS £649.00 - Clearance Price £399.00
190cm x 140cm total surface area
41cm - depth when folded up against your wall
155cm - total height folded up against the wall
170cm - projection from wall when folded down
202cm - frame width against wall
Maximum mattress depth: 30 cms
1x Vertical Single STUDIO Wall Bed - WAS £599 - Clearance £399
6ft 3in x 3ft - (190cm x 90cm) total surface area
41cm - depth when folded up against your wall
206cm - total height folded up against the wall
221cm - projection from wall when folded down
102cm - frame width against wall
Maximum depth of mattress: 30cm
1x Vertical Small Double STUDIO Wall Bed - WAS £649 - Clearance £479
6ft 3in x 4ft (190cm x 120cm) total surface area
41cm - depth when folded up against your wall
205cm - total height folded up against the wall
218cm - projection from wall when folded down
132cm - frame width against wall
Maximum depth of mattress: 30cm
1x European Vertical STUDIO Wall Bed 160 x 200 - WAS £799 - Clearance £499
41cm - depth when folded up against your wall
217cm - total height folded up against the wall
231cm - projection from wall when folded down
172cm - frame width against wall
Maximum depth of mattress: 30cm
1x Horizontal Single STUDIO Wall Bed - WAS £599 - Clearance £399
3ft x 6ft 3in - (90cm x 190cm) total surface area
41cm - depth when folded up against your wall
105cm - total height folded up against the wall
121cm - projection from wall when folded down
201cm - frame width against wall
Maximum depth of mattress: 30cm
1x Horizontal Single STUDIO Wall Bed - WAS £599 - Clearance £299
Missing panel, ideal if you'd like to use a custom made panel
3ft x 6ft 3in - (90cm x 190cm) total surface area
41cm - depth when folded up against your wall
105cm - total height folded up against the wall
121cm - projection from wall when folded down
201cm - frame width against wall
Maximum depth of mattress: 30cm
1x Horizontal Double STUDIO Wall Bed - WAS £699 - Clearance £499
4ft 6in x 6ft 3in (135cm x 190cm) total surface area
41cm - depth when folded up against your wall
151cm - total height folded up against the wall
167cm - projection from wall when folded down
201cm - frame width against wall
Maximum depth of mattress: 30cm
1x Horizontal Double STUDIO Wall Bed - WAS £699 - Clearance £349
Damaged Panel, ideal if you'd like to use a custom made panel
4ft 6in x 6ft 3in (135cm x 190cm) total surface area
41cm - depth when folded up against your wall
151cm - total height folded up against the wall
167cm - projection from wall when folded down
201cm - frame width against wall
Maximum depth of mattress: 30cm
Discounted European size packages (All brand new, CLEARANCE)
2 SETS: European sized single vertical cabinet - PINE
Each set includes:
European sized pine cabinet (H: 225cm W: 115cm D:52cm)
Eu single vertical wall bed mechanism (90cmx200cm)
Eu single comfort mattress (90cmx200cm)
WAS £849 - Clearance Price £599
1 SET: European king size vertical cabinet - OAK
Each set includes:
European king size vertical oak cabinet (H: 225cm W: 180cm D:52cm)
Eu king size vertical wallbed mechanism (160cmx200cm)
Eu king size comfort mattress (160cmx200cm)
WAS £1130 - Clearance Price £829
2 SETS: European king size vertical cabinet - BEECH
Each set includes:
European king size beech vertical cabinet (H: 225cm W: 180cm D:52cm)
Eu king size vertical wallbed mechanism (160cmx200cm)
Eu king size comfort mattress (160cmx200cm)
WAS £1130 - Clearance Price £829
1 SET: European single vertical cabinet - WHITE
Each set includes:
European sized white cabinet (H: 225cm W: 115cm D:52cm)
Eu single vertical wall bed mechanism (90cmx200cm)
Eu single comfort mattress (90cmx200cm)
WAS £849 - Clearance Price £599
1 SET: European single vertical cabinet - BEECH
Each set includes:
European sized beech cabinet (H: 225cm W: 115cm D:52cm)
Eu single vertical wall bed mechanism (90cmx200cm)
Eu single comfort mattress (90cmx200cm)
WAS £849 - Clearance Price £599
1 SET: European double vertical cabinet - OAK
Each set includes:
European double vertical oak cabinet (H: 225cm W: 165cm D:52cm)
Eu double vertical wall bed mechanism (140cmx200cm)
Eu double comfort mattress (140cmx200cm)
WAS £1019 - Clearance Price £779