Choose your Classic Range cabinet
For Use With The Classic Range
Vertical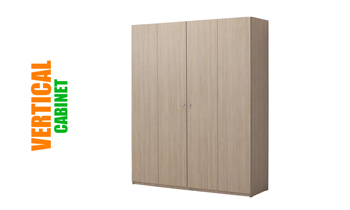 Horizontal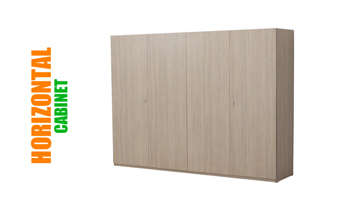 Side Units
Side Unit With Shelves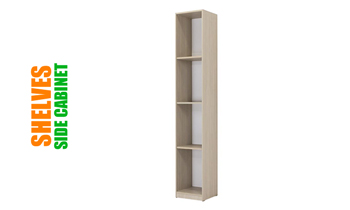 Side Unit With Door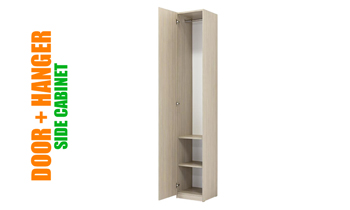 Vertical Wall Bed Cabinets

Horizontal Wall Bed Cabinets
Horizontal Cabinet Extensions
Use these extensions so that your main horizontal cabinet matches the height of your side units or simply create more storage space above your horizontal Wall Bed King cabinet by placing an extension on top.
Side Cabinets
Side cabinets are a fantastic complement to your wall bed. They are a great place to store sheets, pillows, clothes and other items, and can really help you to maximise the storage space in your home, without taking up too much space in the room.
Currently, two types of side cabinets are available depending on your requirements. You can choose from a side cabinet with a door and hanging rail.This gives you enough space to hang your clothes and store those important essentials such as duvets, towels or bedding. If however, your budget or space requirement is slightly lower, then you can also go for the side cabinets with shelves.
Unlike the former cabinet, there is no space to hang your clothes however you do get more shelves and it comes in at a slightly cheaper cost.
Side Cabinet With Shelves
Side Cabinet With Door + Hanger